Free Magazine Subscription Offer
Since we have a large base of readers who are professional and interested on reading, I have worked with TradePub, one of the leading subscription services to get some subscription offer on magazines for our readers. Most of them are offered to US readers, some of them are open for Canada, Mexico, and even International. By filling out a brief form completely, you will receive a free subscription to the magazine by mail or in digital form for your reading time. Depending on the publishers, most of the free subscription at least last for a year! Here are some recommendations for this week: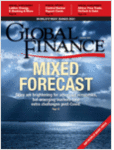 "Global Finance delivers the full story; corporate finance, joint ventures and M&A, country profiles, capital markets, investor relations, currencies, banking, risk management, custody, direct investment, money management and all the rest-specifically tailored for corporate readers around the world." – [Free subscription]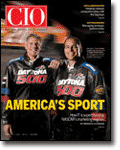 "CIO Magazine addresses the issues vital to the success of IT and business executives. Through solutions-oriented editorial, the magazine provides CIOs and other business executives with an understanding of the role IT plays in achieving corporate goals." – [Free subscription]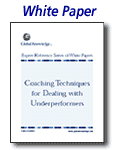 "Coaching Techniques for Dealing with Underperformers. How, then, do we deal fairly and firmly with under-performing employees? The secret is to give effective feedback on a regular basis, link that feedback to a 6-12 month coaching plan, link individual coaching plans to your company's performance review process (if you have one), and, if the situation warrants, link that to progressive discipline." – [Free whitepaper]
"The magazine addresses critical technology issues facing small businesses as they strategically leverage IT to position their companies for growth. Articles contain actionable insights that allow CEOs and IT managers to determine if a particular implementation is right for them and identify the next steps in the process. " – [Free Digitial subscription]
Go through the whole magazine collection
Read full content
Love this article? Share it with your friends on Facebook
Write For Us!